Emergency Protection Assistance
Enabling dignity in urban displacement
War in Syria is taking a catastrophic toll on expectant mothers lacking critical obstetric care and children facing rising malnutrition rates and inadequate vaccines. In 2016 alone, there were reportedly 101 attacks on health care facilities in Syria, according to the UN. Health care professionals are fleeing the country for lack of safer underground hospitals. Aid agencies find it increasingly difficult to bring supplies and staff into Syria and to conduct medical evacuations from the country.
In areas experiencing intense violence, children need to be kept off of the streets and better protected in underground recreational centers. Many children require psychosocial support to process all that they have seen in this war. Others require affordable fuel and clothing to stay warm.
In Lebanon, many Syrian refugee children lack the funds to pay for the documentation, transportation or supplies needed to access public schools.
RPI and its local implementing partners are working to meet these needs by:
Providing underground psychosocial support and non-formal education
Training medical staff and constructing a key underground maternal and pediatric hospital with the infrastructural capacity to serve an estimated 56,160 patients per year
Enhancing access to winter clothing, first aid, heating supplies, and other humanitarian items through job training and distribution



Medical Needs and Clothing

690 conflict-affected civilians inside Syria received winter clothing. 42 refugees in Lebanon accessed previously uncovered medical needs.




Educating Vulnerable Syrians

In Lebanon, 1,345 refugee children received non-formal education and 1,340 Syrians received medical awareness sessions. In Syria, 190 children and trainers benefited from psychosocial programming.




Strengthening Livelihoods That Give Back

In Syria, 1,123 persons received nursing, alternative heating fuel, and/or winter clothing distributed by 88 women who received skills training. 252 medical professionals and first responders will receive training. 83 refugee teachers in Lebanon received classroom materials, 15 of which also received training.



Providing newborns in Idlib, Syria with safer underground care is a goal of RPI's partner SIMRO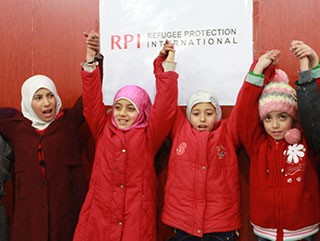 Children benefiting from psychosocial support in E. Ghouta, Syria thanks to RPI's partner Aosus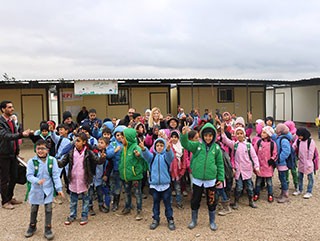 RPI visits it's partner MAPS delivering non-formal education to Syrian refugees in Bekaa Valley, Lebanon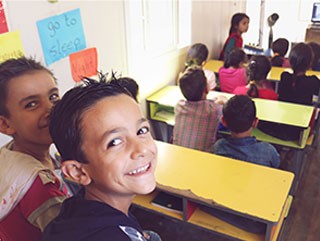 Summer Schooling by RPI's Partner MAPS for Syrian refugees in Lebanon
SaveSave
SaveSave
SaveSave
SaveSave
SaveSave
SaveSave
SaveSave
SaveSave