Innovative Urban Housing Solutions
Enabling dignity in urban displacement
The cost of rent in urban cities in refugee host countries, such as Turkey, has relentlessly increased, just as refugees continue to deplete their savings. Landlords are increasingly reluctant to rent to unemployed Syrians, and place challenging conditions, including the need to pay up to 6 months of rent in advance. Many refugees lack written leases and are not protected from forced eviction. Repeated displacement creates barriers to emotional recovery and social integration.
Within southern Syria, the need for alternative heating fuel is urgent. The cost of traditional heating fuel has increased nearly five-fold since the start of the conflict. Over the past four winters, IDPs and local residents have deforested parts of the Syrian forest in order to meet their heating needs. RPI's local partner, Olive Branch, aims to work with the private sector to produce and distribute dried olive pits as biofuel, along with stoves when needed.
In areas of Syria that have been exposed to violent conflict, evacuees are in need of urgent material assistance and shelter upgrades. Windows are often shattered or otherwise damaged and in need of replacement to protect IDPs and local residents from the coming winter weather. Window solutions that are impact resilient and less likely to shatter during shelling and explosions are in particular need, in order to protect civilians from cut glass.
RPI and its local implementing partners are working to meet these needs by:
Subsidizing housing rentals
Upgrading housing to render it fit for habitation: rehabilitating plumbing, windows, doors, and generator connections
Distributing mattresses, blankets, heaters, fuel, and insulation to civilians evacuated from besieged areas
Distributing dried olive pulp as an environmentally friendly fuel for heating and cooking
Monitoring forced evictions and living conditions
Mediating disputes between landlords and refugee tenants



Alternative Fuel And Other Housing Essentials

5,222 persons received alternative heating fuel within Syria and another 3,565 received floor mats for tents. 480 civilians evacuated from Eastern Aleppo received mattresses, heaters, blankets, and insulation.




Upgrading Housing

600 damaged shelters received heavy nylon sheeting and 87 apartments and houses with IDPs were repaired in Syria.




Subsidizing Rent

40 families of mainly women and children received subsidized rent and/or coal in southern Turkey.



Photo Credit: RPI's partner, Basmeh and Zeitooneh at work upgrading damaged apartments sheltering displaced civilians in Aleppo, Syria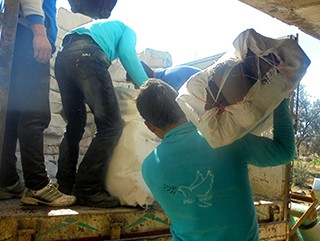 Credit: RPI's partner Olive Branch delivering dried olive pulp as environmentally friendly fuel to IDPs in Syria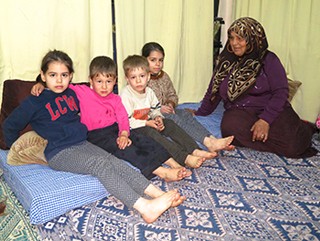 Credit: RPI. A Syrian family supported by our housing rental program through the Ulfah House Initiative in Gaziantep, Turkey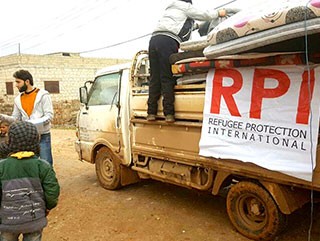 Credit: RPI's partner Olive Branch distributing winterization kits to civilian evacuees from Eastern Aleppo, Syria
SaveSave
SaveSave