Health and Education

August-September 2023 updates: More medical equipment reaches Ukrainian hospitals serving war-injured civilians. In total, RPI staff, volunteers & community partners have driven from Romania into Ukraine with aid for 7 medical institutions (children's, maternity, regional) and completed Ukrainian-run newborn medical evacuations. RPI has also renewed support for partner-run community management of acute malnutrition in northern Syria and non-formal primary education for Syrian refugees in Lebanon. Some 80,000 people in earthquake-affected communities on the Syrian-Turkish border are being aided this year thanks to our generous supporters.




Protection and Self-Reliance

Through its community-led partners, RPI's earthquake program has distributed ready to eat meals and winter clothing to over 10,025 Turkish & Syrian survivors in southeast Turkey and northwest Syria. In Ukraine, RPI staff and volunteers drive cross-border relief aid to displaced orphans, children with disabilities, and community-run  evacuations and art therapy. RPI co-designs and supports self-reliance projects for displaced Syrian women and civil documentation support to their children. RPI sells refugee-made crafts to expand humanitarian cash-for-work and skills training. A special thank you to shoppers at Boston's Greenway Artisan Market this May-October. Look out for RPI at Boston's Holiday Market in Snowport and Mohegan Sun's New England Christmas Festival!




Shelter Conditions

RPI & refugee-led partners have assisted 2,167 earthquake survivors in Syria and Turkey with emergency shelter materials (tents, blankets). In Ukraine, RPI staff and volunteers drive aid to shelters for displaced civilians, subsidizes rent for displaced orphans in foster care, and aids victims of war-damaged housing with community partners. In northern Syria, RPI supports refugee-led partners to heat & insulate informal camps. RPI has co-designed projects upgrading urban housing for IDPs and subsidized rent for refugees.



The Impact of Our Collaboration with Refugee-Led & Grassroots Partners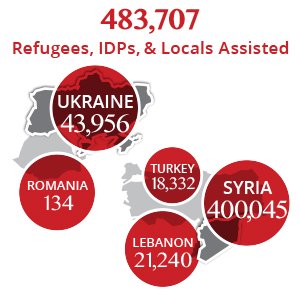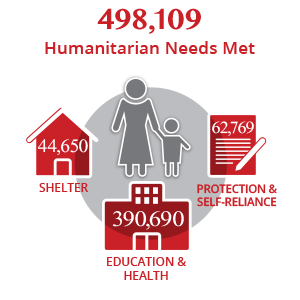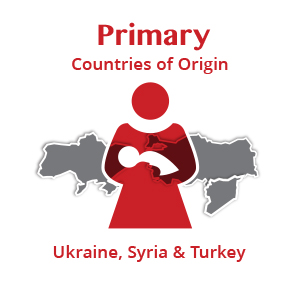 Quotes from our Supporting Partners
"We are amazed by all the work your organization is doing and happy to support your efforts," MathWorks Inc on its $77,255 corporate & employee giving to RPI's Syria-Turkey earthquake relief, 2023.

"Everyone is incredibly moved by RPI's efforts [in Ukraine]," American Securities Foundation, our longtime giving partner donating $250,000 to RPI in 2022.

"We are honored to provide you with this grant and express our sincere gratitude for the work you are doing to create livelihood opportunities for urban refugees."New England International Donors Giving Circle on Refugees, 2019 Grant Award

"American Securities is pleased with the outcome of the project and continues to support RPI and MAPS in 2019 as they implement similar programs at refugee settlements in Lebanon," Managing Director & CEO, American Securities 2018 Giving Back Report

"I've just read the report about the medical cases and am so impressed by this super efficient and straightforward aid. This is exactly how I like to support people!" - Individual Supporter, 2019

"Thank you for your incredible work. We are impressed by how comprehensive your program is with Kids Paradise. We are all so proud to support your extraordinary work." Institutional Supporter, 2019

"It was so wonderful having you speak. We were really impressed with your talk and we're so glad you are connected to our community," Institutional Supporter, 2019

"It is amazing to see the impact of this short-term campaign and how many lives it saved. Unfortunately, the need continues to exist but definitely with organizations like yours providing such valuable support we are confident that those civilians won't be forgotten." Corporate Supporter, 2017

"…Amazing and inspiring… I feel so grateful for the opportunity to hear you speak and to support your organization." Individual Supporter, 2018

"We are happy to continue to support MAPS/RPI's excellent work." Supporter, 2017

"You both spoke with passion, vivid descriptions, and commitment to creating a compassionate and caring world. May everyone there tonight feel inspired to act in small and big ways over time to support refugees. Thank you for the beautiful work you both do in the world!" Individual supporter, 2018
Our Refugee-Led Implementing Partners