Education and Health

Refugee Protection International delivers medical equipment and supplies to 5 partner hospitals in Ukraine that assist war-affected children and women. RPI launched and supports medical evacuations of surrogate babies to their biological parents by Ukrainian medics. In NW Syria, RPI supports community management of acute malnutrition with refugee-led partners, and non-formal education for Syrian refugee children in Lebanon.




Protection and Self-Reliance

Refugee Protection International delivers vehicles to Ukraine for civilian evacuations from the frontlines and distributes relief aid to displaced civilians, including orphans and children with disabilities. In Syria, Turkey, and Lebanon, RPI co-designs and supports refugee-led projects on livelihoods training, income, and access to civil documentation for displaced Syrian women and their families.




Shelter Conditions

Refugee Protection International equips hostels for internally displaced persons, subsidizes rent for displaced orphans in foster care, and aids victims of war-damaged housing in Ukraine. In NW Syria, RPI aids refugee-led partners to improve conditions in informal IDP camps. RPI has also co-designed and supported projects that upgraded urban housing hosting IDPs in Syria and subsidized rent for refugees in Turkey.



The Impact of Our Collaboration with Refugee-Led & Grassroots Partners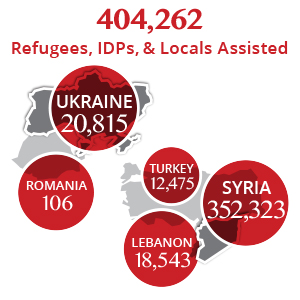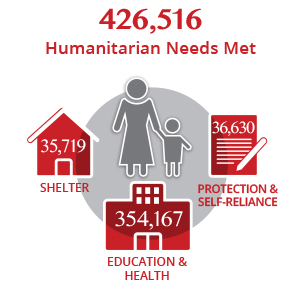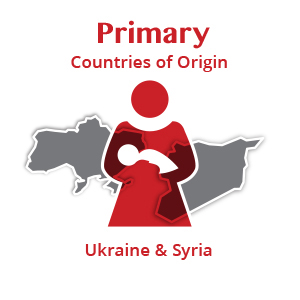 Quotes from our Supporting Partners
"We are honored to provide you with this grant and express our sincere gratitude for the work you are doing to create livelihood opportunities for urban refugees."New England International Donors Giving Circle on Refugees, 2019 Grant Award

"American Securities is pleased with the outcome of the project and continues to support RPI and MAPS in 2019 as they implement similar programs at refugee settlements in Lebanon," Managing Director & CEO, American Securities 2018 Giving Back Report

"I've just read the report about the medical cases and am so impressed by this super efficient and straightforward aid. This is exactly how I like to support people!" - Individual Supporter, 2019

"Thank you for your incredible work. We are impressed by how comprehensive your program is with Kids Paradise. We are all so proud to support your extraordinary work." Institutional Supporter, 2019

"It was so wonderful having you speak. We were really impressed with your talk and we're so glad you are connected to our community," Institutional Supporter, 2019

"It is amazing to see the impact of this short-term campaign and how many lives it saved. Unfortunately, the need continues to exist but definitely with organizations like yours providing such valuable support we are confident that those civilians won't be forgotten." Corporate Supporter, 2017

"…Amazing and inspiring… I feel so grateful for the opportunity to hear you speak and to support your organization." Individual Supporter, 2018

"We are happy to continue to support MAPS/RPI's excellent work." Supporter, 2017

"You both spoke with passion, vivid descriptions, and commitment to creating a compassionate and caring world. May everyone there tonight feel inspired to act in small and big ways over time to support refugees. Thank you for the beautiful work you both do in the world!" Individual supporter, 2018
Our Refugee-Led Implementing Partners
Launched in 2012,
Basmeh and Zeitooneh
delivers humanitarian assistance to Syrian refugees and conflict-affected civilians in Lebanon, Turkey and Syria, with a focus on women and children. This NGO is registered in Lebanon and Turkey.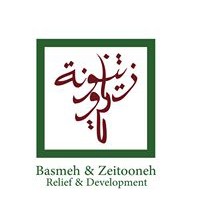 Olive Branch
has delivered education, protection, women's empowerment and livelihoods support to hundreds of thousands of internally displaced persons and local civilians in Syria since 2012. This humanitarian non-profit is in headquartered in Turkey with additional offices in Lebanon, Jordan, and Germany.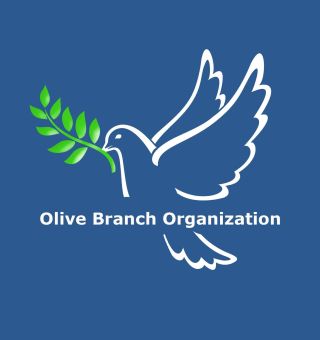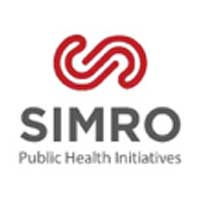 Multi Aid Programs was set-up by a Syrian neurosurgeon. Registered in Lebanon by 2016, MAPS has provided over 500,000 Syrian refugees and locals in Lebanon with non-formal education, health care, continuing education, community service, and relief items.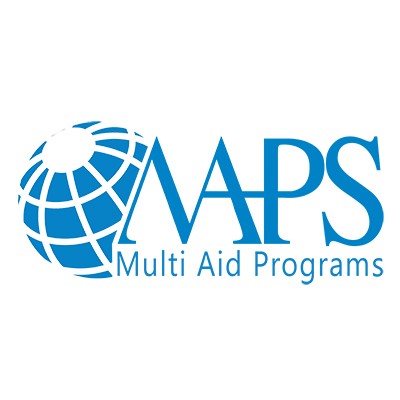 The Union of Relief and Development Associations (URDA) seeks to be an influential reference for humanitarian work in Lebanon and the leading umbrella for grassroots initiatives with sustainable capabilities working professionally to develop the society under international standards.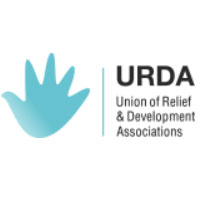 Kids Paradise Organization implements projects in Turkey and Syria focused on food security and livelihoods, urgent response, shelter, protection, non-food items, water and sanitation. Founded by a group of Syrian volunteers in 2012, Kids Paradise was registered as an NGO in Turkey in 2016.