Urban Housing Solutions
Enabling dignity in urban displacement
Syrian refugees in Aarsal, Lebanon are being forced to demolish cement foundations and concrete walls and roofs supporting their make-shift shelters, in what is seen as pressure to return to Syria. Without immediate shelter assistance in line with Lebanese housing codes, these refugees will become homeless. Affected children are falling ill from the polluted water tanks and relentless heat. Across Lebanon, refugees require improved access to affordable urban housing and tenure security.
In areas of Syria that have been exposed to violent conflict, displaced civilians are in need of urgent material assistance and shelter upgrades. Windows, doors, electrical and sanitation systems are often damaged and in need of repair. Heavy rains have flooded informal tented settlements, forcing children to sleep without ground cover. The cost of traditional heating fuel has increased nearly five-fold in some areas, leading internally displaced persons (IDPs) to resort to deforestation in the absence of alternative heating fuel.
Having depleted their savings, many Syrian refugees struggle to afford the soaring cost of rent in southern Turkey. While Turkish neighbors have been historically generous to the refugees, landlords are increasingly reluctant to rent to unemployed Syrians. Refugees may be asked to pay up to 6 months of rent in advance. Many lack written leases and protection from forced eviction.
RPI and its local implementing partners are working to meet these needs by:
Subsidizing rent and securing free housing rentals for IDPs in exchange for shelter repairs
Upgrading housing to render it fit for habitation: rehabilitating plumbing, windows, doors, and generator connections
Distributing mattresses, blankets, heaters, fuel, and insulation to civilians evacuated from besieged areas
Distributing waterproof floor matting to flooded tented settlements
Distributing dried olive pulp as an environmentally friendly fuel for heating and cooking
Monitoring forced evictions and living conditions
Mediating disputes between landlords and refugee tenants



Alternative Fuel And Other Housing Essentials

In Syria, 6,765 persons received waterproof floor matting for tents and 5,222 Syrians received alternative heating fuel. 440 civilians evacuated from Eastern Aleppo received mattresses, heaters, blankets, and insulation.




Upgrading Housing

In Syria, 2,400 persons received heavy nylon sheeting for 600 damaged shelters and 461 IDPs benefited from repairs to 87 shelters.




Subsidizing Rent

In southern Turkey, 240 refugees, mainly women and children, received subsidized rent and/or coal. In Syria, landlords provided 1 year of free rent to 75 IDPs in return for shelter repairs.



Photo Credit: RPI's partner, Basmeh and Zeitooneh at work upgrading damaged apartments sheltering displaced civilians in Aleppo, Syria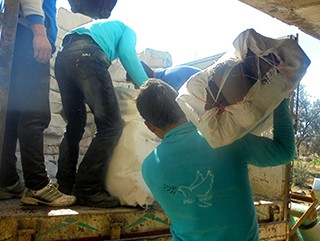 RPI's partner Olive Branch delivering dried olive pulp as environmentally friendly fuel to IDPs in Syria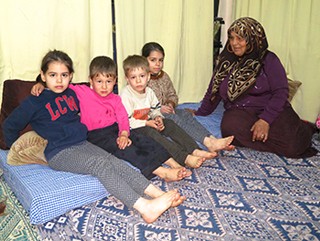 A Syrian family supported by RPI's housing rental program through the Ulfah House Initiative in Turkey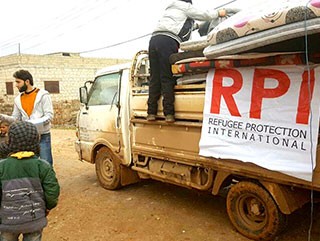 RPI's partner Olive Branch distributing winterization kits to civilian evacuees within Syria
SaveSave
SaveSave