Urban Housing & Emergency Shelter
Enabling dignity in urban displacement & informal camps

Turkey – Syria Earthquake:Refugee Protection International and community-led partners are assisting over 21,093 earthquake survivors in Syria and Turkey. Of this number emergency shelter support (tents, blankets) is targeted to 3,483 persons with RPI's partners Olive Branch and Kids Paradise. 2,167 survivors had already benefited. This program builds on RPI's annual winterization support program with Turkish-Syrian partners that has provided tent insulation, floor matting, heaters and eco-friendly heating fuel to informal camps and tented settlements in war-torn Syria since 2015. RPI is currently aiding both Syrian and Turkish earthquake survivors. Donate here.
Ukraine: After meeting with victims of war-damaged housing in Ukraine's southeast Zaporizhzhia region, Refugee Protection International and Ukrainian partner Happy Child Foundation provided emergency cash assistance that affected families could use to flee to safer areas or to purchase emergency shelter materials for interim protection. On May 12, 2022, RPI's Director, Jennifer Hill visited several of the 60 houses reportedly damaged by rocket strikes and shelling in Komyshuvakha on May 11th. RPI and Happy Child also upgraded living conditions at shelters set up in Ukrainian schools and dormitories hosting internally displaced persons from frontline and occupied areas. RPI has visited and supported 4 Ukrainian shelters. RPI and Happy Child have purchased generators, large-scale ovens, dishwashing machines, and more to help shelters accommodate the inflow of displaced persons. RPI also directly purchases bunk beds, linens, winter blankets and other materials in Romania and drives them into Ukraine.
Syria: Since 2015, RPI and its partners have responded annually to the urgent winterization needs of informal camps for internally displaced persons in northwest Syria. RPI projects led onsite by its refugee-led implementing partners have insulated and repaired tents, equipped families with mattresses and rugs, and provided heaters and eco-friendly fuel (dried olive waste) for heating, washing, and cooking.  Earlier in the conflict RPI also supported shelter NFIs in south/central Syria. In addition, displaced persons have received temporary rent-free urban housing thanks to upgrades done to hosting shelters in projects co-designed by RPI and its local partners. These projects have often targeted IDPs living in collective shelters to be closed and who require alternative accommodation.
Turkey: RPI helped its refugee-led partners to support newly arrived Syrian refugees with access to urban housing rentals in Gaziantep. In a project co-designed with RPI, partners mediated rental agreements with local landlords and provided temporary rental subsidies to displaced tenants. RPI has worked with its partners in Antakya and Gaziantep to prevent the eviction of female-led refugee families from apartments by linking temporary rental subsidies with livelihoods training programs designed to ease their transition to self-reliance. Turkey has had the highest absolute number of refugees in the world.
Lebanon: In Lebanon, which has hosted the largest number of refugees per capita, RPI has worked to provide emergency shelter assistance to Syrian refugees who face housing demolishment orders in informal refugee settlements.
In sum, RPI and its local implementing partners have met 29,476 shelter needs by:
Subsidizing rent and securing free housing rentals for IDPs in exchange for shelter repairs
Upgrading housing to render it fit for habitation: rehabilitating plumbing, windows, doors, and generator connections
Distributing mattresses, blankets, heaters, fuel, and insulation to civilians evacuated from besieged areas and/or fleeing violence
Distributing waterproof floor matting to flooded tented settlements
Distributing dried olive pulp as an environmentally friendly fuel for heating and cooking
Monitoring forced evictions and living conditions
Mediating disputes between landlords and refugee tenants



Renewable Fuel And Other Housing Essentials

In Syria, 6,765 persons received waterproof floor matting for tents and 4,920 Syrians received alternative heating fuel. 440 civilians evacuated from Eastern Aleppo received mattresses, heaters, blankets, and insulation.




Upgrading Housing

In Syria, 2,400 persons received protective sheeting for 600 damaged shelters and 461 IDPs benefited from repairs to 87 shelters. In Lebanon, 194 refugees received materials for 43 replacement shelters.




Subsidizing Rent

In southern Turkey, 240 refugees, mainly women and children, received subsidized rent and/or coal. In Syria, landlords provided 1 year of free rent to 75 IDPs in return for shelter repairs.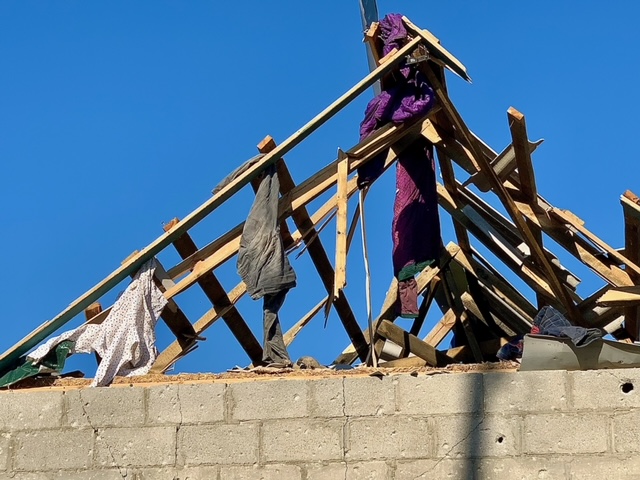 Emergency aid planned for victims of war-damaged housing visited by RPI in southeastern Ukraine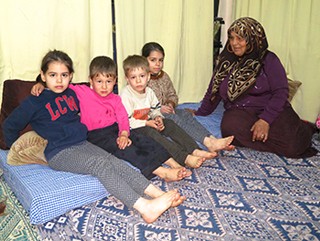 A Syrian family supported by RPI's housing rental assistance with local partners in Turkey
SaveSave
SaveSave