Education and Health
Enabling dignity in urban displacement

War in Syria is taking a catastrophic toll on the health of the civilian population. Expectant mothers lack critical obstetric care. Children face rising malnutrition rates and inadequate vaccines. According to Physicians for Human Rights, there have been 573 attacks on 350 health care facilities in Syria. Health care professionals are fleeing the country for lack of safer underground hospitals. Aid agencies find it increasingly difficult to bring supplies and staff into Syria and to conduct medical evacuations from the country.
Host countries in the Middle East are struggling to absorb the influx of refugees. 43% of school-aged Syrian refugee children in the region are out of school, according to the KidsRights Foundation. In Lebanon, many Syrian refugee children lack the funds to pay for the documentation, transportation or supplies needed to access public schools. Access to secondary education is even more limited.
With little to no safety net and restricted legal work opportunities, the most vulnerable refugees struggle to afford out-of-pocket medical costs for childbirth complications and chronic conditions, including diabetes, hypertension, and cardiac conditions.
RPI and its local implementing partners are working to meet these needs by:
Providing refugees with regulated non-formal primary school education and early childhood education
Equipping mobile medical clinics and a specialized internal medicine hospital in Syria with medicine for internally displaced civilians
Referring critical cases to a key pediatric hospital in north-western Syria, that was rehabilitated and equipped with our support
Providing case management and financial support to improve refugee access to uncovered medical care
Conducting health screenings, treatment, awareness sessions, and referrals



Educating Vulnerable Syrians

In Lebanon, 3,010 refugee children received non-formal primary school and early childhood education.




Meeting Urgent Medical Needs

In Syria, 6,343 civilians received vital medicine supplies. In Lebanon, 10,250 refugees received medical/dental screening, treatment, referrals, and awareness sessions. Medical expenses were covered for 89 vulnerable refugees under case management in Lebanon. 85 received relief kits.




Strengthening Safe Medical Infrastructure

Rehabilitation of the underground Avicenna Maternal and Pediatric Hospital in Idlib, Syria was finalized with the infrastructural capacity to serve an estimated 56,160 patients per year. Medical and simulation equipment was sourced and provided.



Meet the Syrian refugee children receiving non-formal education from RPI's partner MAPS in Lebanon.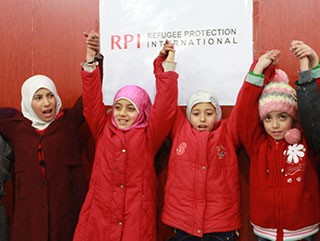 Syrian children in Douma, Eastern Ghouta participating in an underground psychosocial support project implemented by RPI's partner Aosus.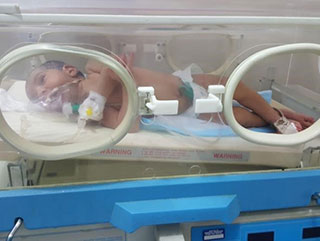 The Avicenna Children's Hospital in Idlib, Syria, was rehabilitated, equipped, and moved underground for safety by RPI's partner SIMRO.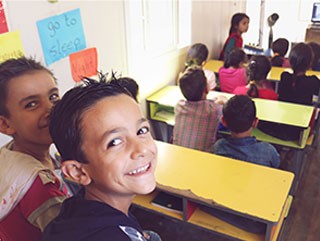 RPI's partner MAPS providing education to Syrian children displaced to Lebanon.
SaveSave