Our Refugee-Led & Grassroots Implementing Partners
Empowering refugees and host communities to serve one another
We directly purchase and deliver lifesaving aid to Ukraine's frontline civilian hospitals and shelters, and partner with humanitarian nonprofits led by the Ukrainian and Syrian communities we serve. In doing so, we aspire to a more equitable and sustainable relief system. We jointly identify the most pressing needs, co-design humanitarian interventions, and help implement and oversee project execution. Highly conscious of local context, our refugee-led and grassroots partners have unparalleled access to persons in need and existing systems. When international agencies depart, we hope that our partners will stay and persist.
We vet and select refugee-led and grassroots nonprofit organizations and institutions that are efficient, transparent, neutral, impartial, and impactful. In Ukraine, we partner with children's hospitals, collective centers for displaced persons, and local charities, and volunteers on both sides of the Romania-Ukraine border. Our partners addressing the  Syrian displacement crisis in the Middle East are registered as public charities in Turkey and Lebanon. In responding to the catastrophic 2023 earthquake, all efforts will be made to support both Turkish and Syrian survivors.
In addition to requiring project reporting and supporting financial and photographic documentation, we conduct on-site monitoring of projects when security permits and retain the right to engage third-party monitoring consultants if needed. Below is a list of our current partners. For information on our past partners, please inquire at
[email protected]
8 Ukrainian Hospitals & 4 IDP Shelters
Since March 2022, RPI staff and volunteers have done cross-border deliveries of crucial medical equipment, medicines, and supplies to 6 Ukrainian hospitals serving war-affected women and children and supported 2 other medical centers to evacuate surrogate newborns to the Romanian border. Partner hospitals include the Regional Children's Clinical Hospital in Kherson, Zaporizhzhia, and Chernivtsi, Regional and City Perinatal Centers in Chernivtsi and Kherson, BSMU, Dobrobut Medical Center and BioTexCom. RPI staff's latest visit to war-damaged hospitals in Kherson was on Jan. 26th to the sound of artillery fire and reports of 55 missiles and 24 drones launched at Ukraine. RPI is humbled by the dedication and bravery of these hospitals. RPI sends donated clothing, blankets, and hygiene items to Ukrainian schools and dorms that have sheltered thousands of internally displaced persons.

Bright Kids Charity

---
Bright Kids Charity
is a humanitarian non-profit organization that is headquartered and registered in Kyiv, Ukraine. In April 2022, RPI helped Bright Kids Charity to reach 6 times more children with disabilities across Ukraine with urgently needed cash assistance, protection monitoring, and referrals, with a focus on displaced families.

Happy Child Foundation

---
Happy Child Foundation
In spring 2022, RPI staff and Ukrainian partner nonprofit Happy Child deliver aid to 2 shelters for internally displaced persons in southeast Zaporizhzhia, Ukraine and equip independent volunteers to evacuate civilians from Polohy and other frontline villages. RPI and Happy Child launched a program to support victims of war-damaged housing in
Komyshuvakha
after visiting the site a day after it was hit by rockets. RPI also collaborates with Happy Child to provide winter generators, kitchen equipment and food to community shelters. Happy Child has supported cancer patients and other vulnerable children in Zaporizhzhia region since 2004.
Orlivka Logistic Center for Humanitarian Aid
RPI delivers aid to Kherson, Ukraine with community partner "Orlivka Logistic Center for Humanitarian Aid". Based in Ukraine's Odessa region, this NGO was founded by the Reni Association of Entrepreneurs in 2022 to respond to the war's humanitarian crisis. RPI staff with Romanian volunteers do cross-border aid deliveries to this partner's border tent for displaced Ukrainians. RPI equipped its partner with a minibus and fuel to evacuate civilians and deliver relief aid to Kherson and Mykolaiv. RPI staff most recently brought surgical and neonatal equipment to the only 24/7 emergency children's hospital in Kherson (the Regional Children's Clinical Hospital) with this partner's accompaniment.
Odessa Charity "Way Home"
The Odessa Charity "Way Home"has supported socially vulnerable children, youth, and women in Ukraine since 1996. RPI equipped this humanitarian non-profit partner with a minibus and full support to evacuate over 2,000 civilians from the southern frontline of the war in Mykolaiv – Kherson. RPI is selling pottery made by displaced and vulnerable Ukrainian children to expand the Way Home's art therapy and pottery classes to war-displaced mothers and GBV survivors with no other income.

MAPS

---
Multi Aid Programs (MAPS)
was set-up by a Syrian neurosurgeon and initially operated under the wings of several non-profit entities in Lebanon before securing its own nonprofit status in 2016. MAPS has provided over 500,000 Syrian refugees and Lebanese in Bekaa Valley and Aarsal with non-formal education, health care, continuing education, community service, and relief items. This non-governmental organization has 220 Syrian staff working on its education programs. MAPS is registered in Lebanon, with a sister branch registered in Germany.

Olive Branch

---
Olive Branch
is a humanitarian non-profit organization that is headquartered and registered in Gaziantep, Turkey. Olive Branch has benefited hundreds of thousands of internally displaced persons and local residents in southern and northern Syria since 2012 through needs assessments, education, protection, livelihoods, and women's development. They have 500 workers on the ground and currently prioritize northwestern Syria and southern Turkey. Led by expatriate Syrian staff, Olive Branch also has offices in Lebanon, Jordan, and Germany.

Kids Paradise

---
Kids Paradise
is an impartial, independent and non-profit NGO, registered as a charity in Turkey.  Led by Turkish and Syrian nationals, Kids Paradise strives to empower vulnerable Syrians, especially children and women, whose lives and dreams have been shattered by war. They implement innovative humanitarian and self-reliance projects in Turkey and Syria in the areas of food security and livelihoods, urgent response, shelter and non-food items, and water and sanitation. Kids Paradise was originally founded by a group of Syrian volunteers in March 2012, and was officially registered in 2016. They have offices in Ankara and Antakya, Turkey. Kids Paradise will work with RPI to support both Turkish and Syrian survivors of the 2023 earthquake.
Humanitarian Initiative Association (HIA)
Humanitarian Initiative Association (HIA) is a medical nonprofit registered in Gaziantep, Turkey, which operates 3 primary health care centers (PHCs) and multiple rapid response teams providing mobile medical, nutrition, and pyschosocial support. RPI is helping HIA scale its PHCs and RRTs in response to the 2023 earthquake, as they are receiving many quake injured children and adults in some of the most war-devastated regions of Idlib governorate, northwest Syria. RPI is also planning to support HIA to provide rapid food distribution to Turkish and Syrian survivors on both sides of the border. While relatively new, HIA's management and key staff have worked for years at SIMRO, a former RPI partner on key medical projects in the region. HIA has also been vetted and supported by the United Nations.

For years, RPI worked with former refugee-led nonprofit the Sustainable International Medical Relief Organization (SIMRO), which was established by a group of Syrian doctors in late 2014. RPI supported SIMRO's movement of the largest pediatric hospital in Idlib region, northwest Syria underground to protection patients and staff from bombing in 2016-2017.  Following this large-scale rehabilitation and equipment project, RPI aided SIMRO to launch a COVID-19 screening project at the main Internal Medicine Hospital of Idlib in 2020-2021, involving equipment, nursing salaries, and PPE for patients and SIMRO staff. SIMRO was registered as an NGO in Turkey, and received funding from other international agencies for medical training, medical care, and the provision of safe health care infrastructure. In partnership with the United Nations, SIMRO also implemented health information management projects to support the aid community in conducting needs assessments and data analysis.

URDA

---
The 
Union of Relief and Development Associations
(URDA) seeks to be an influential reference for humanitarian work in Lebanon and the leading umbrella for grassroots initiatives with sustainable capabilities working professionally to develop the society under international standards.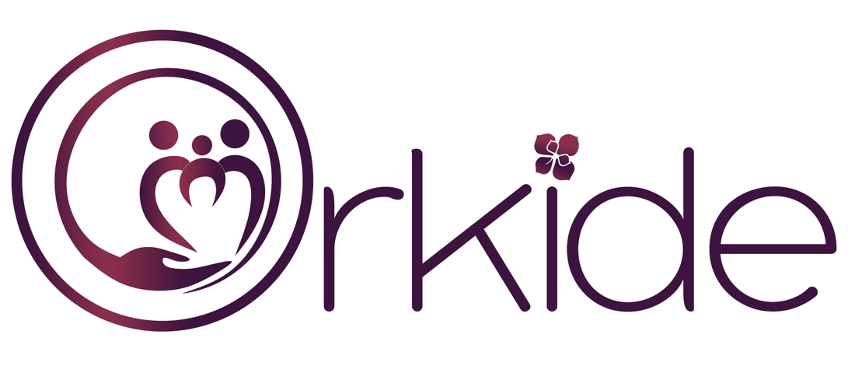 Orkide

---
Orkide humanitarian organization
is an impartial, nongovernmental nonprofit organization, registered as a charity in Turkey.  Led by expat Syrian medical and humanitarian staff, Orkide is our main nonprofit partner on community management of acute malnutrition and counseling on infant and young child feeding in northwest Syria.

Basmeh and Zeitooneh

---
Basmeh and Zeitooneh
was launched in Lebanon in 2012, to fill the gaps in humanitarian and livelihoods assistance provided to Syrian refugees, with a particular focus on women and children. Registered in Lebanon and Turkey, Basmeh and Zeitonneh operates within Lebanon, southern Turkey, and northern Syria. Led by expatriate Syrian staff, this NGO has sound ties with the international humanitarian community. Olive Branch will support both Turkish and Syrian survivors of the 2023 earthquake.
Become a Supporting Partner

---
Consider joining our growing network of passionate institutional supporters. If you are a donor advised fund or foundation looking for a 501c3 charity that works together with overseas grassroots organizations, please reach out to us. If you are a business, engage your staff's compassion through including RPI in an employee gift matching campaign. Inquire about our vision of facilitating refugee self-reliance. We are grateful to all of our giving partners for their generosity.
RPI especially thanks the following supporters for their compassionate partnership:
American Securities Foundation
, Advanced Professional Home Health Care,
Albany Medical College, 
Albany Medical Center Labor & Delivery Department
, AmazonSmile, 
American Online Giving Foundation, Ansara Family Fund of The
Boston Foundation,
Brown University
, Burkehaven Family Foundation, Carolle's Chic Boutique, Charlie Walsh, Clermont Foundation, Coventry Edwards-Pitt & Matthew Charles, Andreea and Liviu Dragomirescu,
Dunn Family Charitable Foundation
, Lauren Dukes, Edith and Robert Zinn Foundation, Jim and Judy Ellingson,
ESH Circus Arts
, LLC,
FactSet Research Systems
, Marcella Fischer, Give Lively Foundation,
Grapevine
, Eva-Marie Hausig, Hintz Family Fund, Iron Door Management, LLC, Simone Jeger, Geoffrey Keith,
Keefe, Bruyette & Wood
, Krueger Family Fund at
Essex County Community Foundation
, the LaRose O'Connor Family Fund at Fidelity Charitable,
Limbs & Things Inc
, Sue Overdevest,
MathWorks Inc
,
NEID Global Giving Circle
, 
National Philanthropic Trust,
Network for Good,
Sue Overdevest, PayPal Giving Fund, Pledgeling Foundation,
Plymouth Congregational Church of Belmont,
Raikes Foundation
, Rogers Family Fund at NPT, Rohit Shenoy, Matthew Simonson, Sobecki Family Foundation, Elin Swedlund,
The Syria Campaign of The Voices Project
,
Together Women Rise (formerly Dining for Women)
, 
University of Maryland School of Nursing
, Jack and Sherry Weis,
Yale University STM
, & 
Zervas Elementary School
, among many other inspiring giving partners.
All gifts are used at the discretion of Refugee Protection International to fulfill its tax-exempt purposes and are tax-deductible as allowed by U.S. law. As an independent, non-profit, non-governmental humanitarian organization, we do not impose political or religious views on our local partners or participating beneficiaries. We are committed to the principles of impartiality, neutrality, humanity, independence, transparency, ethical conduct, and accountability.
Corporate Giving Suggestions
Holiday giving of a % of sales
Employee gift matching campaign
Spread the word to your customers
Host an RPI fundraiser
Media Gallery of Projects with Our Refugee-Led Partners
SaveSave
SaveSave
SaveSave
SaveSave
SaveSave
SaveSave
SaveSave