Our Refugee-Led Implementing Partners
Empowering refugees to serve one another
To improve aid efficiency, equity, and local relief capacity, we partner with humanitarian nonprofits led by the communities we serve. We jointly identify the most pressing needs, co-design humanitarian interventions, and support our refugee-led partners throughout the project cycle. Highly conscious of cost and local context, our grassroots partners have unparalleled access to persons in need and existing systems. When international agencies depart, we hope that our partners will stay and persist.
We vet and select refugee-led nonprofit organizations that are efficient, transparent, neutral, impartial, and impactful. Our partners addressing the Syrian displacement crisis in the Middle East are registered as public charities in Turkey and Lebanon. In addition to requiring project reporting and supporting financial and photographic documentation, we conduct on-site monitoring of projects when security permits and retain the right to engage third-party monitoring consultants if needed. Below is a list of our current partners. For information on our past partners, please inquire at
info@refugeeprotection.org

Basmeh and Zeitooneh

---
Basmeh and Zeitooneh
was launched in Lebanon in 2012, to fill the gaps in humanitarian and livelihoods assistance provided to Syrian refugees, with a particular focus on women and children. Registered in Lebanon and Turkey, Basmeh and Zeitonneh operates within Lebanon, southern Turkey, and northern Syria. Led by expatriate Syrian staff, this NGO has sound ties with the international humanitarian community.

MAPS

---
Multi Aid Programs (MAPS)
was set-up by a Syrian neurosurgeon and initially operated under the wings of several non-profit entities in Lebanon before securing its own nonprofit status in 2016. MAPS has provided over 500,000 Syrian refugees and Lebanese in Bekaa Valley and Aarsal with non-formal education, health care, continuing education, community service, and relief items. This non-governmental organization has 220 Syrian staff working on its education programs. MAPS is registered in Lebanon, with a sister branch registered in Germany.

Olive Branch

---
Olive Branch
is a humanitarian non-profit organization that is headquartered and registered in Gaziantep, Turkey. Olive Branch has benefited hundreds of thousands of internally displaced persons and local residents in southern and northern Syria since 2012 through needs assessments, education, protection, livelihoods, and women's development. They have 500 workers on the ground and currently prioritize northwestern Syria and southern Turkey. Led by expatriate Syrian staff, Olive Branch also has offices in Lebanon, Jordan, and Germany.

SIMRO

---
The
Sustainable International Medical Relief Organization
(SIMRO) was established by a group of Syrian doctors in late 2014. Registered as an NGO in Turkey, SIMRO engages in long-term strategic medical relief projects in Syria through medical training, medical care, and the provision of safe health care infrastructure. In partnership with the United Nations, SIMRO also implements health information management projects to support the aid community in conducting needs assessments and data analysis.

Kids Paradise

---
Kids Paradise
is an impartial, independent and non-profit NGO, registered as a charity in Turkey.  Led by Turkish and Syrian nationals, Kids Paradise strives to empower vulnerable Syrians, especially children and women, whose lives and dreams have been shattered by war. They implement innovative humanitarian and self-reliance projects in Turkey and Syria in the areas of food security and livelihoods, urgent response, shelter and non-food items, and water and sanitation. Kids Paradise was originally founded by a group of Syrian volunteers in March 2012, and was officially registered in 2016. They have offices in Ankara and Antakya, Turkey.

URDA

---
The 
Union of Relief and Development Associations
(URDA) seeks to be an influential reference for humanitarian work in Lebanon and the leading umbrella for grassroots initiatives with sustainable capabilities working professionally to develop the society under international standards.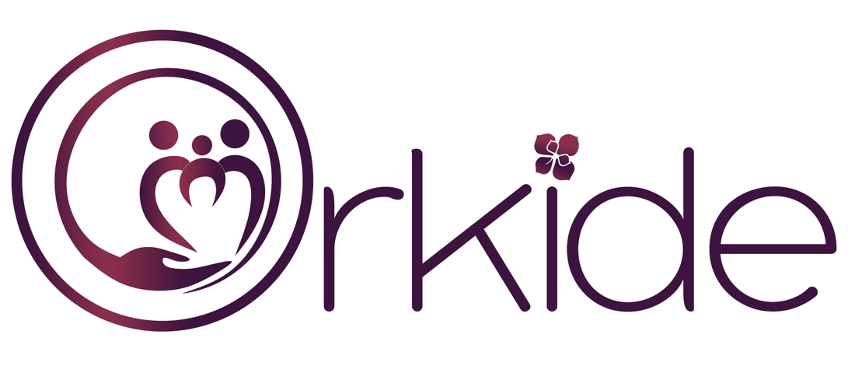 Orkide

---
Orkide humanitarian organization
is an impartial, nongovernmental nonprofit organization, registered as a charity in Turkey.  Led by expat Syrian medical and humanitarian staff, Orkide is our main nonprofit partner on community management of acute malnutrition and counseling on infant and young child feeding in northwest Syria.
Become a Supporting Partner

---
Consider joining our growing network of passionate institutional supporters. If you are a donor advised fund or foundation looking for a 501c3 charity that works together with overseas grassroots organizations, please reach out to us. If you are a business, engage your staff's compassion through including RPI in an employee gift matching campaign. Inquire about our vision of facilitating refugee self-reliance. We are grateful to all of our giving partners for their generosity.
RPI especially thanks the following supporters for their compassionate partnership:
Together Women Rise (formerly Dining for Women)
,
New England International Donors Giving Circle on Refugees
,
American Securities Foundation
,
National Philanthropic Trust
,
The Syria Campaign of The Voices Project
,
Fidelity Charitable
,
Essex County Community Foundation
,
Boston Foundation,
Dunn Family Charitable Foundation
, Sobecki Family Foundation,
Raikes Foundation
,
MathWorks
,
Albany Medical College
,
University of Maryland School of Nursing
,
Albany Medical Center Labor & Delivery Department
,
Brown University
,
Yale University STM
,
Plymouth Congregational Church of Belmont
, 
Keefe, Bruyette & Woods
, 
FactSet Research Systems
,
Limbs & Things Inc
, Network for Good, Pledgeling Foundation,
Third Sector New England
, PayPal Giving Fund, AmazonSmile, Iron Door Management, LLC,
NeedsList.co
, 
Zervas Elementary School
, Carolle Chic Boutique,
Grapevine
,
ESH Circus Arts
, LLC,
Salon at 10 Newbury
,
Allegro Photography
,
Green Chair Pictures
, Persistence of Vision Films, Black Ink, Inc, Crush Boutique, BJs, Star Market, Stop & Shop, and our inspiring network of individual donors.
All gifts are used at the discretion of Refugee Protection International to fulfill its tax-exempt purposes and are tax-deductible as allowed by U.S. law. As an independent, non-profit, non-governmental humanitarian organization, we do not impose political or religious views on our local partners or participating beneficiaries. We are committed to the principles of impartiality, neutrality, humanity, independence, transparency, ethical conduct, and accountability.
Corporate Giving Suggestions
Holiday giving of a % of sales
Employee gift matching campaign
Spread the word to your customers
Host an RPI fundraiser
Media Gallery of Projects with Our Refugee-Led Partners
SaveSave
SaveSave
SaveSave
SaveSave
SaveSave
SaveSave
SaveSave