Our Team
Using vision and compassion to help others help themselves
Board of Directors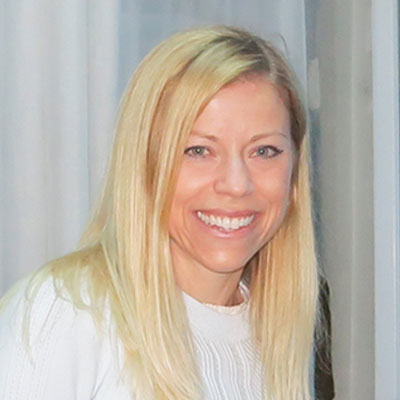 Jennifer Hill
Founder and Executive Director
Jennifer Hill founded RPI, where she serves as Executive Director and President. Jennifer has strengthened and managed international humanitarian programs for refugees and IDPs since 2001. Prior to RPI, she was based in Sudan, Chechnya/Russia, Haiti, Geneva, Romania, and Kosovo with IOM - The United Nations Migration Agency and the Danish Refugee Council (DRC). She has also served Health Equity International (St. Boniface Haiti Foundation) and taught International Human Rights at the graduate level. Jennifer holds a M.Ed. from Harvard University, where she focused on refugee education, and a B.S. summa cum laude in International Studies and Government from Colby College. Jennifer is a new member of the Forbes Nonprofit Council. She is driven to aid people in acute crisis and enjoys organizing relief efforts together with the remarkable communities we serve.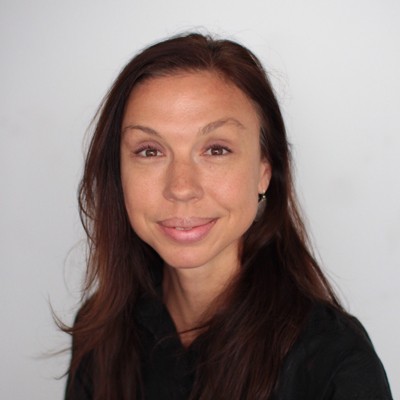 Nadine Walicki
Board Director
Nadine Walicki works for the Canadian Government assessing the socio-economic impacts of development projects. Prior to this, she worked with the United Nations Refugee Agency (UNHCR) coordinating the multi-stakeholder GP20 Plan of Action on Internally Displaced Persons. Previously, Nadine spent 11 years with the Norwegian Refugee Council's Internal Displacement Monitoring Center (IDMC) focusing on urban internal displacement caused by conflict and development projects. Over the past decade, Nadine researched and published on internal displacement with IDMC, NRC, IOM - the UN Migration Agency and the International Committee of the Red Cross. At RPI, Nadine works closely with Jennifer on humanitarian programming.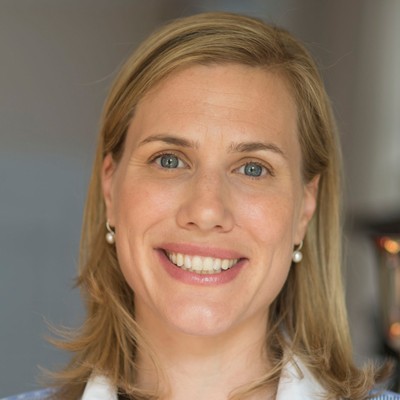 Eliza Petrow
Board Director & Secretary
Eliza Petrow works in public health, educational and philanthropic advising and has focused her career on health and educational development in sub-Saharan Africa and rural China. With a Masters Degree from the Harvard School of Public Health, Eliza is a Senior Advisor to both the New York-based JC Flowers Foundation and Boston-based World Education. In 2008 Eliza founded PATS, a non-profit that supports HIV-positive children living in rural China. She is also the Founder and CEO of Bolster, a consulting firm that advises Chinese coming to New England for education. She is a member of NEID- New England International Donors, and is a Board member of the Watertown Community Foundation.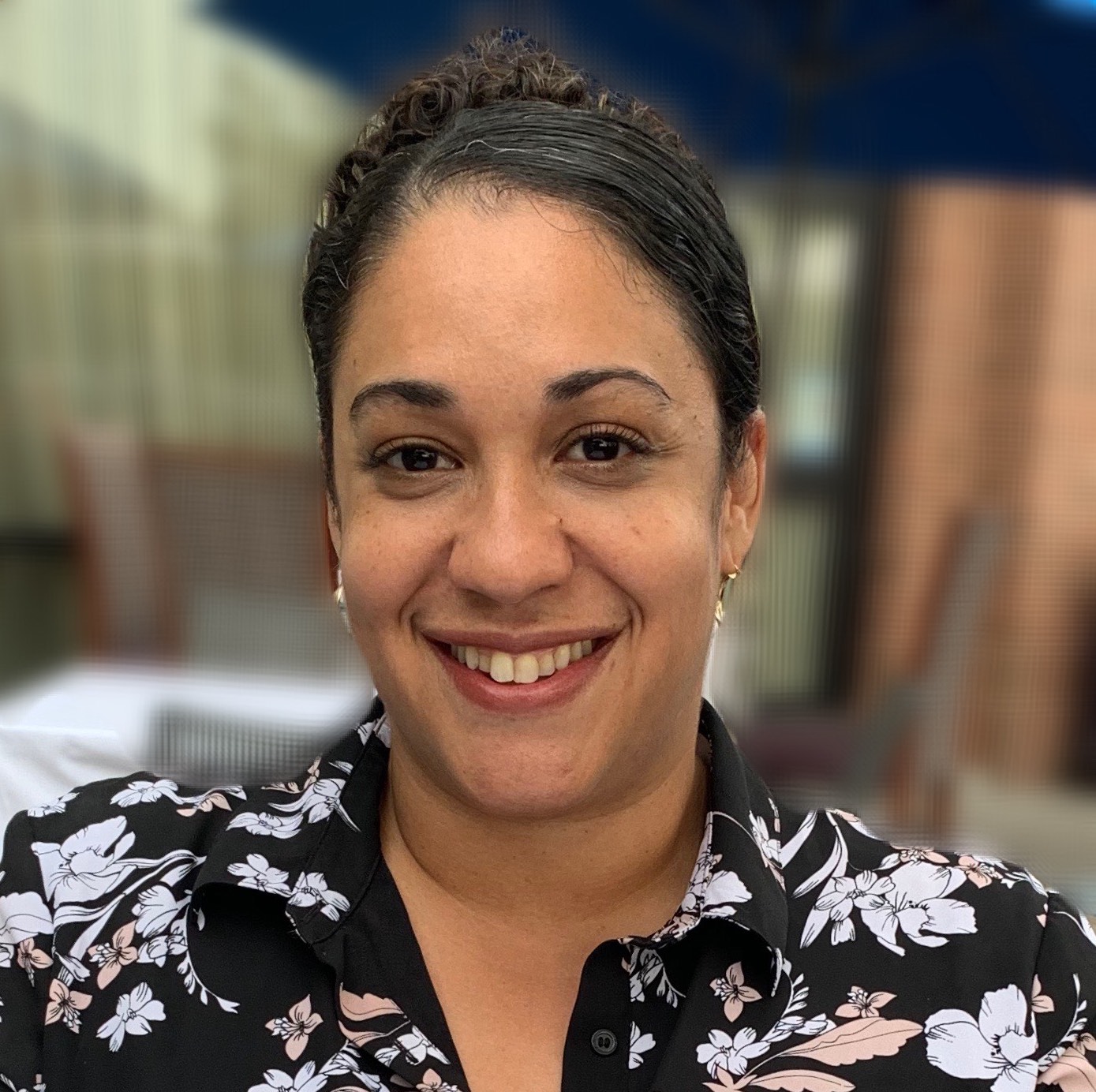 Aleesha Nunley Benjamin
Board Director & Treasurer
Aleesha joined RPI's Board as Treasurer in August 2020. She serves in a CFO capacity, overseeing the non-profit's finances, financial statements, financial review/audit and tax returns.  Aleesha brings over a decade of financial management experience. She is the Finance Director of Littleton, Massachusetts and previously served as Finance Director/Auditor at the City of Medford, which received a certificate of achievement for excellence in financial reporting from the Government Finance Officers Association (GFOA). Aleesha holds an MBA with a concentration in Finance from Salem State University and is a Certified Government Accountant (CGA) by the Massachusetts Municipal Accountants and Auditors Association.
Advisory Board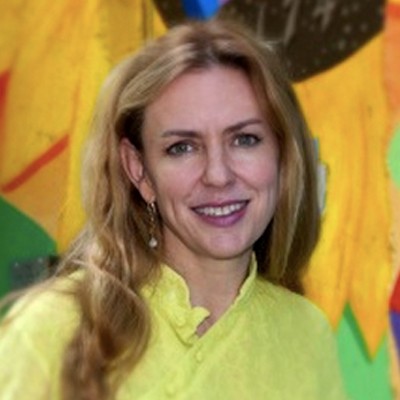 Dr. Annie Sparrow
Advisor on Programming and Partnerships
Annie Sparrow, a pediatrician and public health expert, is Assistant Professor and Deputy Director of the Human Rights Program at the Arnhold Global Health Institute at Mount Sinai in New York. Her extensive public health work has taken her to Afghanistan, Chad, Sudan, Kenya and Somalia. Since 2012, her focus has been on the humanitarian and human rights catastrophe in Syria. She has published widely on the public health crisis and has travelled repeatedly to the Syrian border to document the health crisis and to train Syrian doctors in critical care and infectious disease.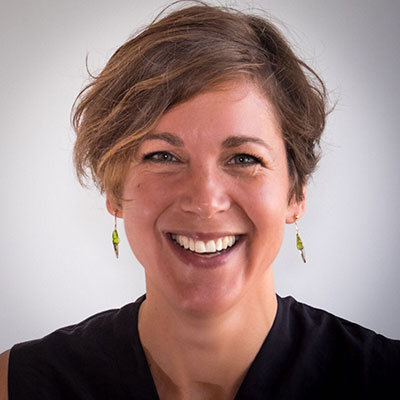 Fenneke Pak
Advisor on Humanitarian Logistics
Fenneke Pak has worked for multiple international NGOs in the field of humanitarian aid and logistics. These include the IOM - The UN Migration Agency and Medecins Sans Frontiers/Doctors without Borders in Amsterdam, where she served as Program Manager for their global Supply Improvement Plan.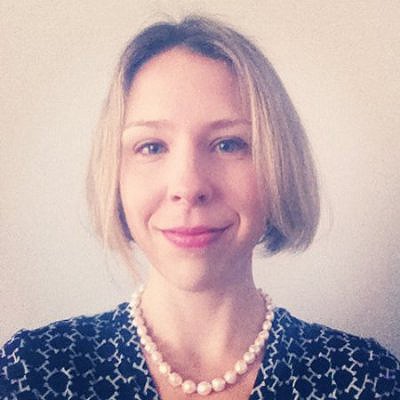 Gabrielle Goodfellow
Advisor on Post-Conflict Operations
Gabrielle Goodfellow is an international law and development expert with over 15 years of experience. Her early career was spent with IOM - The UN Migration Agency in Haiti and Afghanistan tackling at-risk community stabilization and refugee reintegration issues.  As a consultant for clients in the extractive and energy industries over the past decade, Gabrielle assessed social impacts and supported compliance with international social safeguard standards. Her assessments informed World Bank and IFC-financed projects. Gabrielle is now the Director for Projects and Partnerships at One Drop, a private foundation focused on global water, sanitation, and hygiene initiatives. She holds a B.A. from Yale University, an LL.M. in International Public Law from the University of Kent, and an MBA from Concordia University.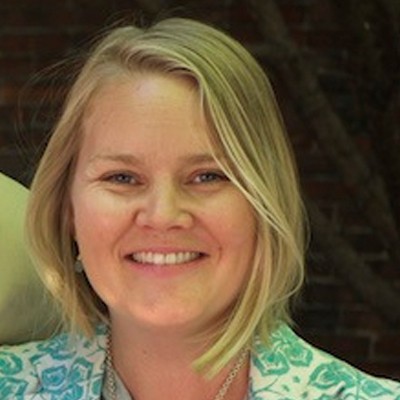 Dr. Marianne Lindahl Allen
Advisor on Development and Planning
Marianne Lindahl-Allen is the co-founder of LEAS Lab, providing remote lab instruction to young adults. Previously, she was a lab instructor at Harvard Medical School's MEDScience Simulation Lab for high school students. Marianne holds a PhD in Biomedicine from King's College London and a MSc in Molecular Medicine. She completed her post-doctoral fellowship at Harvard Medical School where she published numerous papers in high impact peer reviewed journals. Marianne has a strong passion for humanitarian aid and has spent time working for the Red Cross in Japan.
Volunteers and Interns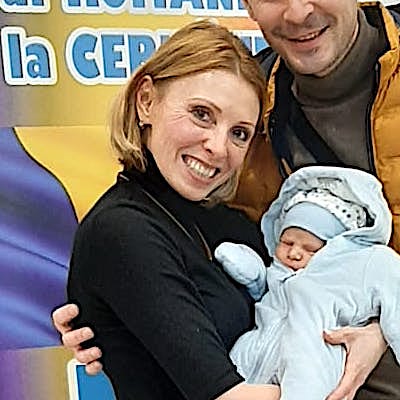 Dr. Corina Popa
Program Support
A Romanian pediatrician, Dr. Corina Popa is mother to one of the first newborns evacuated from a surrogacy clinic in war-stricken Kyiv through an operation organized between RPI, Ukrainian Medical Staff, Romanian authorities, volunteers and Corina herself. Corina is helping RPI's Jennifer Hill to mobilize additional evacuations and cross-border relief support to children' hospitals and IDPs in western Ukraine. Corina is a pediatric doctor at the Children's Clinical Emergency Hospital of Brasov, Romania. She has presented at national and international events and specializes in Pediatric Pneumology and Allergology, as well as Clinical Immunology. Corina (or Popa Corina as she is known in Romania) has a passion for children and charity work.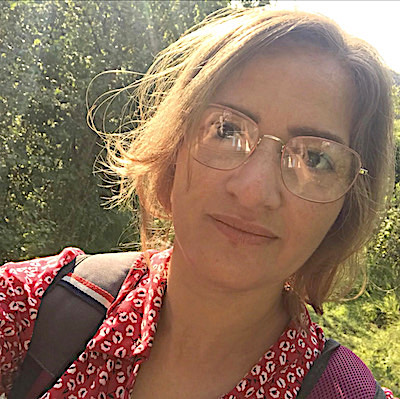 Deema H. Darwish
Program Support
A qualified engineer from Syria, Deema H. Darwish moved to Gaziantep, Turkey early on in the Syrian war. She has worked tirelessly to help Syrian refugees locate shelter, education, and healthcare. Deema founded the Ulfah House Initiative, setting up a collective shelter and livelihoods program for Syrian widows and children. RPI supported Ulfah House to identify and subsidize urban housing rentals for newly arrived Syrian refugees, with Deema leading implementation. She has since resettled with her family to the United Kingdom. Deema now volunteers remotely for RPI's self-reliance initiative with local partners, traveling to/from the Turkish-Syrian border to bring beautiful refugee-made products to the international market.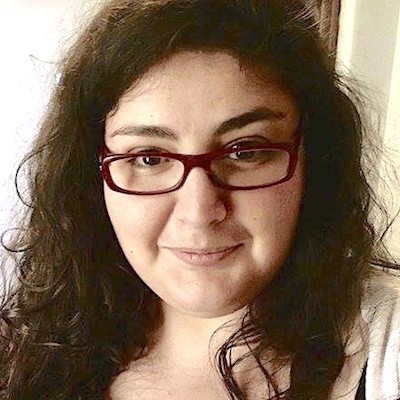 Rasha Isa
Development and Program Support
Rasha Isa studied English Literature in Damascus University, Syria. Rasha has many years of experience in interpretation and teaching languages. She has advocated for women's rights since 2005 and has served women who experienced gender-based violence in Syria. Rasha is also a strong advocate for refugees' rights and refugee children's right to education. Rasha has worked with refugee women and children in Syria, Turkey, and the US. She has been working in refugee education programs in the US for 4 years serving students in tutoring and after-school programs, in addition to educating and supporting refugee families to navigate the US school system and engage with their community.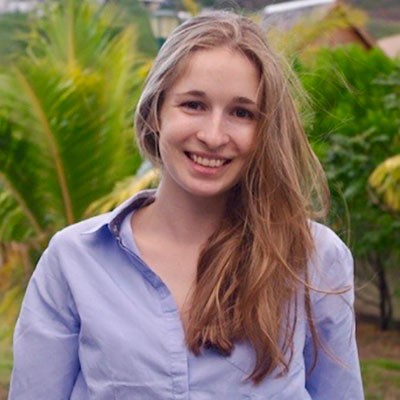 Camille Neidhardt
Child Protection Intern
Camille assists RPI with desk research, among other programming support related to child protection and displacement. Camille has previously interned with UNRWA in Jordan, the International Social Service in Geneva, and the Thanh Hoa Fund for Poor Women in Vietnam. Camille is pursuing her Masters in International Affairs and Development, with a concentration in Peace Studies, from the Université Paris Dauphine & PSL Paris Sciences et Lettres. She is passionate about the nexus between grassroots humanitarian work and improved child protection, and holds a particular interest in the Middle East.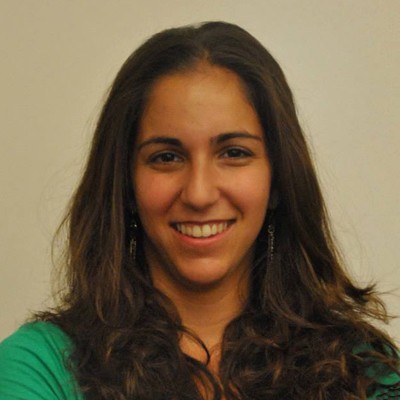 Jessica Childs
Development and Program Support
Jessica has a B.A. from Earlham College with a double major in Politics and International Studies and a minor in Middle Eastern Studies. She has volunteered with Save The Children in the Zaatari camp of Jordan, conducting interviews with families to evaluate their refugee status eligibility. Jessica also developed an independent initiative implemented with a team of Jordanian volunteers, which facilitated access to humanitarian aid for nearly 100 Syrian refugee families in northern Jordan. Having previously worked at the Parent/Professional Advocacy League, Jessica is currently employed by Experian Data Quality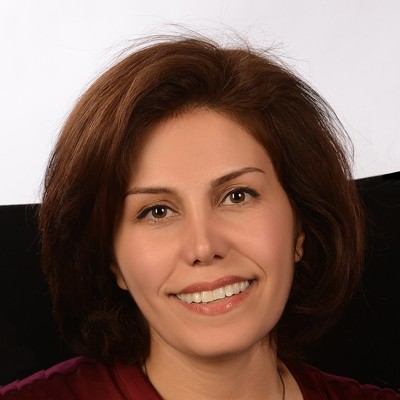 Rashin Khosravi
Development Support
Rashin Khosravi moved to the United States in 2006 and received her Masters degree in International Relations from Suffolk University. She has a network of contacts in the Middle East from her time reporting in the region. She is conversational in Kurdish and Arabic, as well as fluent in Farsi. Rashin currently works as an Assistant Director at United Cerebral Palsy of MetroBoston, where she enjoys advocating for people with disabilities.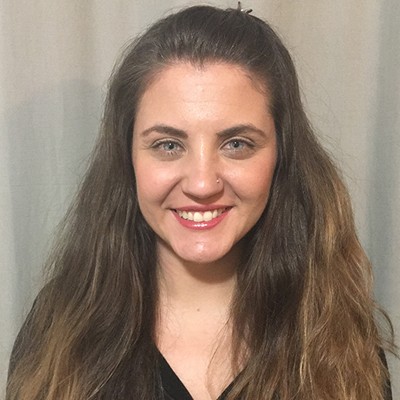 Victoria Vautier
Development and Program Support
Victoria (Vicky) graduated from Law School at Buenos Aires University in 2009. During her senior year, Victoria worked as a paralegal at Borrajo, Sabato & Associates and was part of the Buenos Aires University Legal Aid program. She has also worked at Mercer Argentina as a Health and Benefit Consultant. Vicky has a Dual Masters degree in Political Science and Public Administration from Suffolk University, with a concentration in International Relations and Nonprofit Administration. She also enjoys assisting nonprofits serving the immigrant and refugee community in Greater Boston.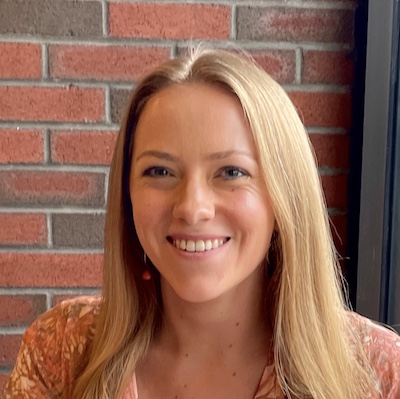 Victoria Zimmermann
Communications and Media Support
Victoria has a passion for working with underserved and at-risk communities. She has a B.S. in Psychology with a minor in Human Rights from Trinity College in Connecticut. As part of her 3-year independent study project, she planned and facilitated an arts-based group supporting the societal reintegration of formerly incarcerated women with Community Partners in Action Resettlement House Program. Victoria has also interned with The Governor's Prevention Partnership, Horizons for Homeless Children, and the United Nations Association of Greater Boston.

Tony Dowers
Graphic Design
Media Gallery of Projects with Our Refugee-Led Partners